Ford Australia has been spotted testing the facelifted, 2018 Ford Ranger out on public roads in Victoria, hiding a new-look front end and some minor detail changes.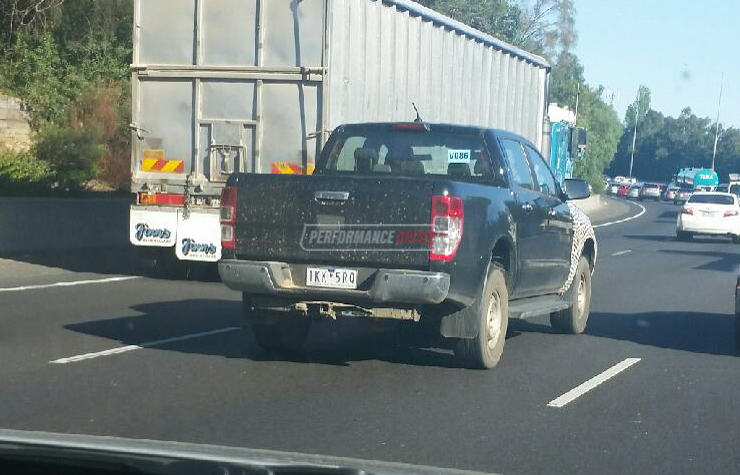 This image was sent in to us by a PD fan (thanks Daniel) showing what appears to be a lower-spec XL variant of the 2018 Ranger cruising along the highway. We only get a view of the rear end, but it does confirm some new-look taillights and chrome bumper bar are in order.
At the front is where most of the changes are expected, in terms of cosmetic tweaks. The fact that disorienting camouflage wrap is only placed over the front end suggests there could be some pretty big design changes there.
We can expect some LED daytime running lights making their way onto the front end, just beneath some flash new headlights, as well as an all-new grille layout likely inspired by the 2018 Ford F-150 offered in the US (below). On that, the F-150 features a prominent central chrome tier that runs through the middle, supported by some mesh sections below and above.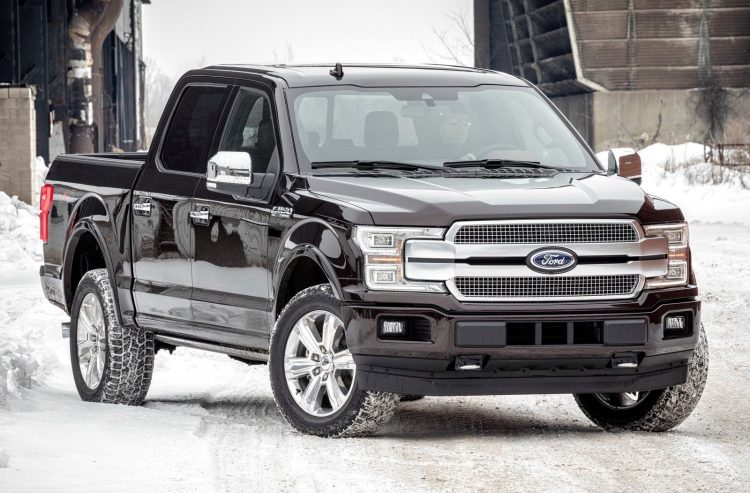 As for the on-board technology, the 2018 is likely to come with a host of safety features including an advanced autonomous emergency braking system, pedestrian detection with additional cameras, and it looks like this base XL model will receive parking sensors on the new chrome bumper bar.
Some updates for the interior will probably include new seat trims, a revised dash design in some areas with Ford's latest SYNC touch-screen interface, along with push-button start for the driver, and an updated gauge cluster and digital screen.
According to a recent CarAdvice report, the 2018 facelift won't see any major changes to the platform in Australia. A solid rear axle with leaf springs is set to continue, however, the US-spec version is said to adopt some revisions including the adoption of coil springs for the rear.
Details regarding the engine are still under wraps, but it's believed the 3.2-litre turbo-diesel five-cylinder will carry over with very few (if any) changes. Performance fans will of course remember there is a Ranger Raptor on the way which will bring some grin-worthy credentials. Stay tuned.