Although the rev-happy Shelby Mustang GT350 and GT350R take a more exotic road than the brute force of the Chevrolet Camaro ZL1 and Dodge Challenger Hellcat and Demon, a leak indicates that Ford will play the power game with the upcoming GT500.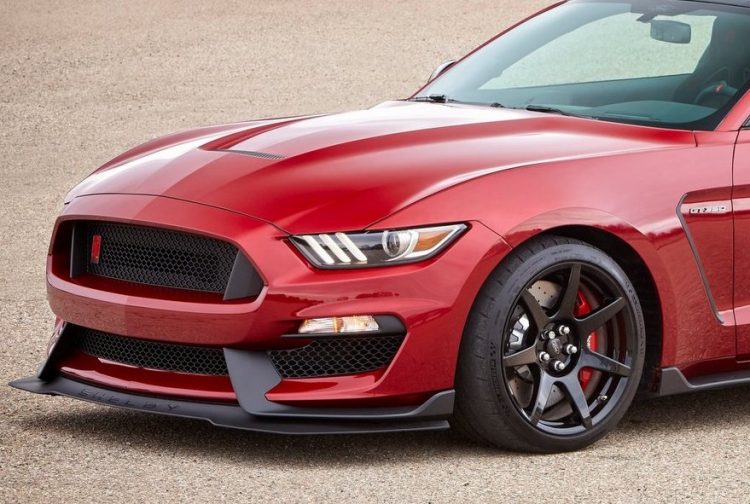 Respected U.S. motoring magazine Motor Trend via a DriveTribe post has revealed power, torque and performance figures in its September issue. It's unclear if the figures are speculative estimates or gathered from official sources.
The new GT500 is said to develop 680hp (507kW) and 630lb-ft (855Nm), for a 0-60mph (97km/h) figure of just 3.3 seconds. This means the GT500 will out-muscle the 484kW Camaro ZL1 by 23kW and best its 0-60mph time by 0.2 seconds.
The leak also sheds light on the GT500's engine. Instead of a supercharged version of the GT350's 5.2-litre, flat-plane 'Voodoo' V8, it appears a revised Coyote 5.0L cross-plane V8 will be the basis, with the new combination port-and-direct injection system debuting on the 2018 model serving as a basis for the GT500 engine.
This could open up the possibility for Australian export. The GT350 (pictured) is not available in Australia and it's said to be because the Voodoo engine doesn't leave enough room for a right-hand drive configuration.
The previous GT500, based on the S197 Mustang, made a prodigious 493kW and 855Nm via a 5.8-litre supercharged V8. It was based on a far less sophisticated car with a live axle rear end and Panhard rod. The new version, with its integral link IRS, should be more well-mannered.