Remember how we heard about an Audi R8 V6 being in the works set for a 2018 release? Some details are now being reported regarding the specifics.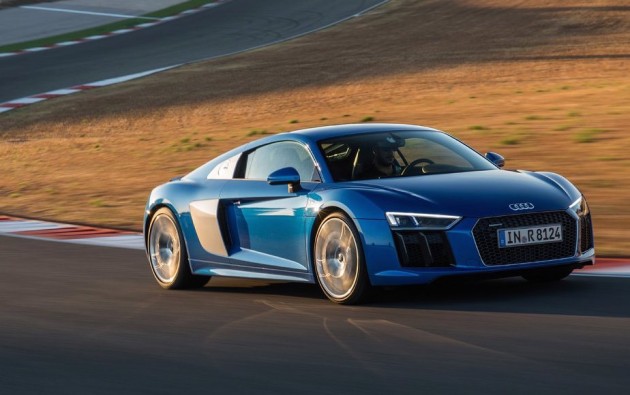 Following the latest fashion to downsize engines, Audi is set to launch a V6 version of its R8 supercar in 2018. It's unconfirmed if this will be a replacement to the now-defunct V8 or if it will be an all-new 'entry-level' version of the supercar.
According to a recent Car & Driver report in the US, Audi will be turning to its 3.0 TFSI twin-turbo V6 unit found in the new Audi S4 sports sedan for the new R8. It's believed it will be heavily revised to churn out around 330kW, up from the S4's 260kW/500Nm output.
Audi updated the 3.0 TFSI engine only recently for the 2016 S4, based on the new A4. The previous model used a supercharger system, but it has now been replaced by a twin-turbo setup bringing an extra 15kW and 60Nm.
There were rumours floating around last year which suggested an entry-level R8 was on the way, but back then industry experts were predicting the use of Audi's 2.5-litre turbo five-cylinder. This idea has apparently been scrapped as it would be too closely related to the TT RS.
With no sign of a V8 returning to the R8 any time soon, the supercar is set to come in either V6 form or flagship V10 form. A higher-powered V10 is expected down the track, while an electric e-tron model will also be introduced at some stage soon.
Like the V10, the V6 is set to be offered in coupe and drop-top roadster format, with a dual-clutch automatic transmission and quattro all-wheel drive featured as standard.