We all could have guessed this was going to happen, but it seems now we have some confirmation that the next-gen Suzuki Swift Sport will come with a turbocharged engine for the first time.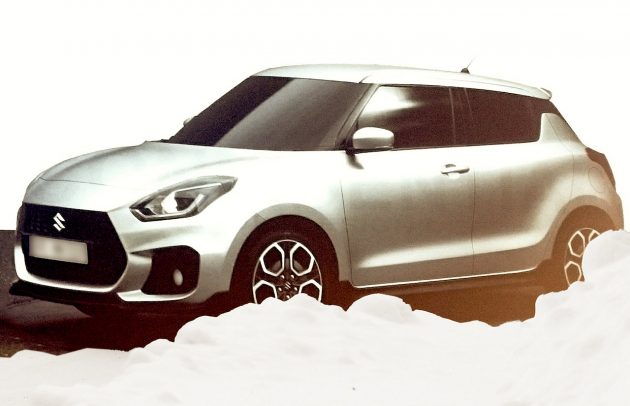 Suzuki, like most carmakers, is rolling out a number of turbocharged models in the hunt for better efficiency and lower fuel consumption compared with their non-turbo counterparts.
For the next Swift Sport, which will adopt an overhauled design (as above), will come with Suzuki's latest 1.4-litre "BoosterJet" turbo-petrol four-cylinder. This engine was recently announced in the new-look Vitara S Turbo, where it produces 103kW and 220Nm. According to an Autocar report, these outputs will be lifted for the Swift Sport.
Since the existing Swift Sport, with its naturally aspirated 1.6-litre engine, already generates 100kW and 160Nm, the turbo version is expected to see that figure raised to around 130kW or more.
Like the current and past models, the new one will be light-as-a-feather, tipping the scales at around 1000kg. Pair this with the increased torque of the turbo motor and we could have a very exciting compact hot hatch on our hands, ready to rival cars like the Volkswagen Polo GTI.
The British publication says this engine will be matched to a six-speed manual gearbox. Hopefully Suzuki doesn't go with an optional CVT auto, like in the current model, if it decides to offer an auto at all.
It's also set to come with the usual sporty highlights, including a bodykit, spruced up interior, lowered sports suspension, bespoke alloy wheels, and some spoilers thrown in for good measure.
Interestingly, the rest of the new Swift range will apparently get a turbocharged engine as well. There's talk of it coming with the 1.0-litre turbo three-cylinder unit from the new Baleno. More details are expected at the Paris show in October. Stay tuned.