As reported by PerformanceDrive earlier, Nissan Australia is introducing the Navara Series II update for the local market, bringing a range of tweaks and adding a new SL variant to the lineup.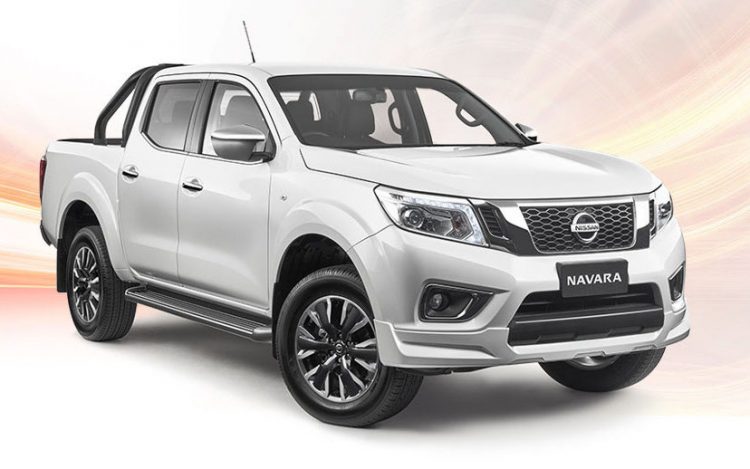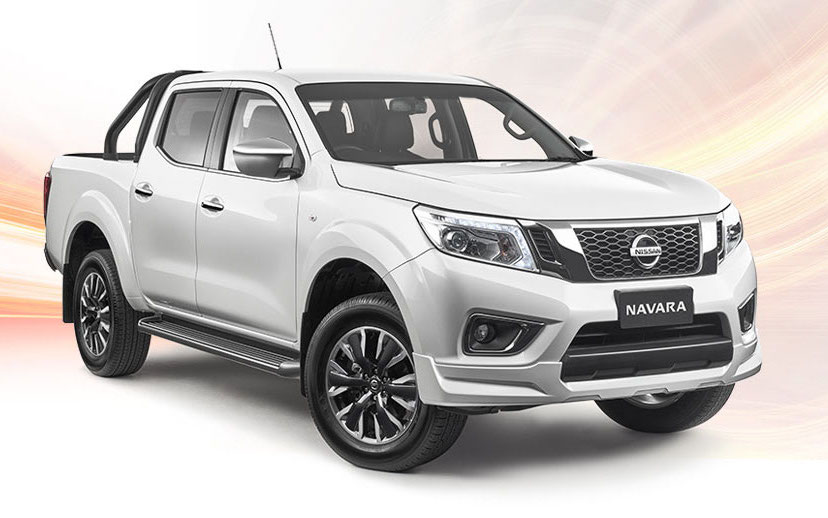 Nissan says there are now over 30 different variants of the Navara that customers can choose from thanks to the intro of the SL grade. The SL is a tradesman favourite (pictured below), coming in dual-cab form only and with the flagship 2.3-litre twin-turbo diesel engine producing 140kW and 450Nm.
Other highlights for the SL include the wide body style, a standard reversing camera, and Nissan's NissanConnect smartphone integration. It's available with either a six-speed manual or seven-speed automatic with part-time full-wheel drive. The SL rides on 16-inch steel wheels wearing 255/70 tyres, and the interior is kitted out with durable vinyl flooring for ease of cleaning.
In terms of the rest of the Series II range, the ST now gets sat-nav in all dual-cab grades as standard, while vinyl flooring replaces carpet on the RX dual-cab and single-cab. Nissan has removed the fold-out cup holders for the rear seat for all dual-cab models.
Underneath, all dual-cab models receive a new suspension setup and tuning, with extensive local testing of the multi-link rear end. There are new front and rear dampers, rear coil springs and rear rebound dampers. Nissan says these changes improve lateral stability and ride and handling, even when carrying loads.
The new model is on sale now from the following prices:
| | | | |
| --- | --- | --- | --- |
| Nissan Navara Series II Pricing  | MSRP | Change | Estimated Driveaway |
| | | | |
| --- | --- | --- | --- |
| Single Cab | | | |
| DX 4×2 single cab petrol manual cab chassis | $19,490 | – | $24,933 |
| DX 4×4 single cab diesel manual cab chassis | $31,990 | – | $37,899 |
| RX 4×2 single cab diesel manual cab chassis | $25,990 | – | $31,706 |
| RX 4×4 single cab diesel manual cab chassis | $32,990 | – | $38,931 |
| RX 4×4 single cab diesel automatic cab chassis | $35,490 | – | $41,511 |
| King Cab | | | |
| RX 4×2 king cab diesel manual cab chassis | $28,490 | | $34,115 |
| RX 4×4 king cab diesel manual cab chassis | $35,490 | | $41,340 |
| RX 4×4 king cab diesel manual pick-up | $36,990 | | $40,861 |
| ST 4×4 king cab diesel manual pick-up | $43,990 | +$1,000 | $48,086 |
| ST 4×4 king cab diesel automatic pick-up | $46,490 | +$1,000 | $50,666 |
| ST-X 4×4 king cab diesel manual pick-up | $49,990 | +$1,000 | $54,278 |
| ST-X 4×4 king cab diesel automatic pick-up | $52,490 | +$1,000 | $56,859 |
| Dual Cab | | | |
| DX 4×2 dual cab petrol manual pick-up | $26,490 | | $30,024 |
| DX 4×2 dual cab petrol automatic pick-up | $28,990 | | $32,604 |
| RX 4×2 dual cab diesel manual pick-up | $32,990 | | $36,733 |
| RX 4×2 dual cab diesel automatic pick-up | $35,490 | | $39,313 |
| ST 4×2 dual cab diesel manual pick-up | $39,990 | +$1,000 | $43,957 |
| ST 4×2 dual cab diesel automatic pick-up | $42,490 | +$1,000 | $46,538 |
| ST-X 4×2 dual cab diesel manual pick-up | $44,990 | New Grade | $49,118 |
| ST-X 4×2 dual cab diesel manual pick-up w/sunroof | $45,990 | +$1,000 | $50,150 |
| ST-X 4×2 dual cab diesel automatic pick-up | $47,490 | New Grade | $51,698 |
| ST-X 4×2 dual cab diesel automatic pick-up w/sunroof | $48,490 | +$1,000 | $52,730 |
| RX 4×4 dual cab diesel manual cab chassis | $38,490 | | $44,253 |
| RX 4×4 dual cab diesel automatic cab chassis | $40,990 | New Grade | $46,833 |
| RX 4×4 dual cab diesel manual pick-up | $39,990 | | $43,957 |
| RX 4×4 dual cab diesel automatic pick-up | $42,490 | | $46,538 |
| SL 4×4 dual cab diesel manual pick-up | $43,990 | New Grade | $48,086 |
| SL 4×4 dual cab diesel automatic pick-up | $46,490 | New Grade | $50,666 |
| ST 4×4 dual cab diesel manual pick-up | $46,990 | +$1,000 | $51,182 |
| ST 4×4 dual cab diesel automatic pick-up | $49,490 | +$1,000 | $53,762 |
| ST-X 4×4 dual cab diesel manual pick-up | $51,990 | New Grade | $56,343 |
| ST-X 4×4 dual cab diesel manual pick-up w/sunroof | $52,990 | +$1,000 | $57,375 |
| ST-X 4×4 dual cab diesel automatic pick-up | $54,490 | New Grade | $58,923 |
| ST-X 4×4 dual cab diesel automatic pick-up w/sunroof | $55,490 | +$1,000 | $59,955 |