A blurry image of the 2017 Lincoln Continental has surfaced online, giving us some clues as to what the new icon will look like.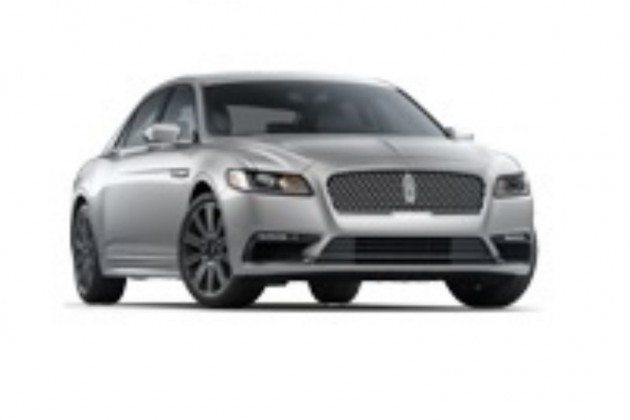 Lincoln, Ford's luxury brand in the US, showed us the Continental concept car last year and confirmed it will be reintroducing the model after it was cancelled back in 2002 due to declining sales.
Judging by this poor quality image, first published by fordinsidenews, the production version will retain plenty of styling cues showcased on the concept, including a slab-like waistline, textbook sedan proportions, and all led by a large mesh front grille.
As far as we know Lincoln will be launching a few different trim levels, including more luxury and technically advanced variants. The example pictured here looks to be an entry level or sporty variant, judging by the headlights and lack of sparkling chrome.
In the engine bay is set to be a 3.0-litre twin-turbo V6 EcoBoost engine. It's expected to generate around 300kW, as featured in the 2017 MKZ. According to reports the new Continental will only be offered with all-wheel drive, however, official confirmation is yet to be made.
Lincoln will be unveiling the new model in full at the North American International Auto Show in Detroit, starting January 11. Stay tuned for plenty of coverage.