Chevrolet has revealed the next-gen 2016 Chevrolet Volt, which will likely replace the current Holden Volt in Australia. It comes with a more modern design inside and out, and a new plug-in hybrid powertrain.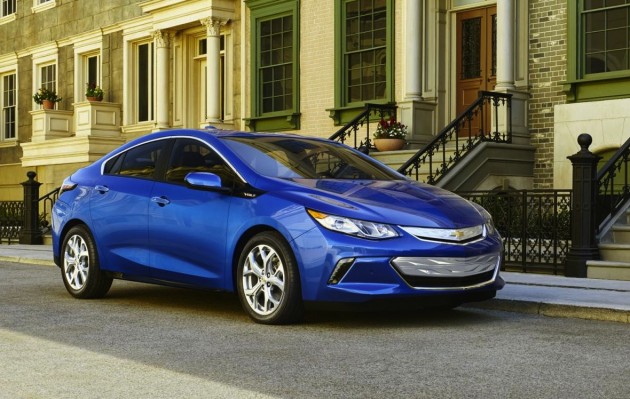 Starting with the engine. Chev engineers have worked in a new Voltec unit made up of an 18.4kWh lithium-ion battery and a 1.5-litre four-cylinder petrol motor. The petrol engine develops 75kW while the electric element generates 111kW and 398Nm.
Combined output hasn't been mentioned, however, the car's performance has been improved by quite a lot. Acceleration from 0-100km/h takes just 8.4 seconds, which is 2.6 seconds quicker than the outgoing model. Part of this performance comes from a 45kg weight reduction of the fresh powertrain.
In terms of economy, the 2016 Volt can travel on electric power alone for around 80km (about 20km more than the outgoing model), while the overall range is 676km. Recharging takes around 13 hours via a 120-volt socket or 4.5 hours with a 240-volt outlet.
Like the outgoing model, the new Volt is comprehensively equipped and comes with a MyLink multimedia system with a reversing camera, and an additional LCD screen taking place of the instrument cluster. The new model gains a special GPS local-based charging system as well. Andrew Farah, vehicle chief engineer, said,
"Owners will now be able to set their charging preferences exclusively for 'home' charging and the vehicle will automatically adjust to that setting when it is at 'home' based on GPS data. The new Volt will give owners greater flexibility for charging on their terms and make public charging easier."
Chevrolet will launch the new model in the second half of 2015. Holden Australia is yet to announce local details or if there will be a local Holden-badged version. During 2014, Holden sold just 58 examples. This doesn't compare well to the Toyota Prius, which went to 487 buyers in the same period.