The 2015 Williams 'FW37' Formula One car has been revealed. It's the first 2015 F1 car to make an appearance, and it's from a team that hopes to move right up the ladder this year.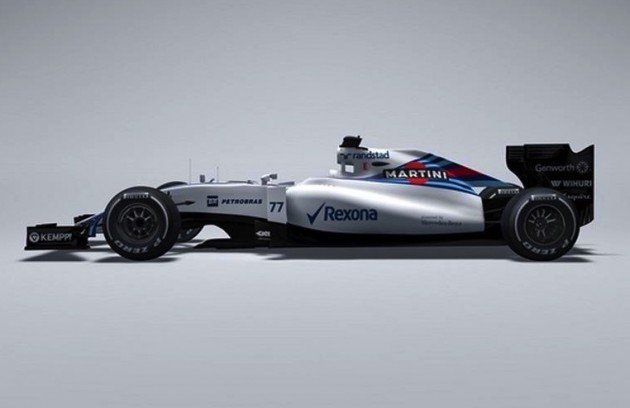 Williams wants to move right up the ladder this year – like all teams – which means edging closer to Mercedes. Last year the team achieved nine podiums and 134 points, which was good enough for seventh place overall.
For the 2015 car, the team has revised the styling of the cars. Perhaps the most obvious changes are seen around the front end, with an updated 'anteater' nose piece. New rules for 2015 make it more difficult for teams to maximise front end aero and downforce. Williams has kept the anteater snout but it is smaller.
Most of the changes are beneath the surface though. Last year the team had to run the cars with ballast as it feel below the minimum weight restriction. This year parts that were compromised in 2014 due to weight are being re-introduced because 2015 weight restrictions are being increased. Williams chief technical officer Pat Symonds said in a BBC report,
"We felt we came up against design barriers in the FW36 and so took the opportunity to remove those barriers for the benefit of the performance. The FW36 carried a reasonable amount of ballast, so we were able to make alterations to the design for added performance without the fear of adding excessive mass."
The team retains its drivers from last year, with Valtteri Bottas and Felipe Massa taking the helm. The cars will also continue to use Mercedes V6 turbo hybrid engines this year.
The first round of the 2015 season will kick off in Australia with the Australian Grand Prix on March 16. It takes place in Melbourne.