Suzuki has revealed the new 2015 Vitara in a preview to its upcoming public debut at the 2014 Paris Motor Show in October. The new model is inspired by the iV-4 concept vehicle which was unveiled last year.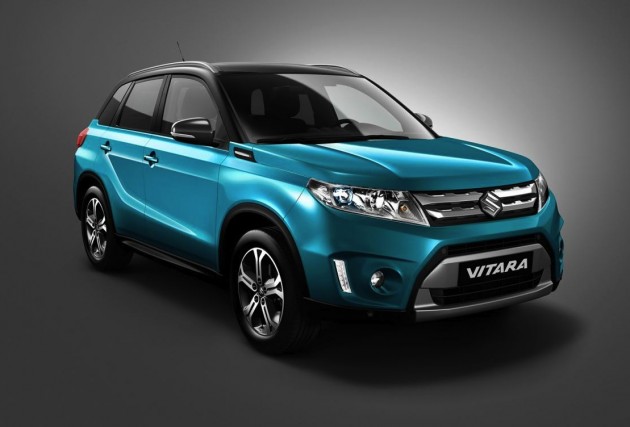 Specific details are being withheld until its full official debut in Paris, but as you can see the 2015 version takes on a very modern exterior design almost mimicking the iV-4 concept down to fine detail.
Suzuki says the SUV has "striking road presence" which customers will be able to personalise with special trim customisation options and colour themes. Inside will also be funky and fashionable, with comprehensive connectivity and a multimedia user interface.
As for the mechanical side of things, the company simply says it will be available with an ALLGRIP all-wheel drive system as a option, with both petrol and diesel engines on offer. Outputs haven't been released, however, they will offer low emissions and "outstanding" economy in the class, according to Suzuki.
The Suzuki Vitara is celebrating over 25 years in the industry. It was an especially popular model for the company in the 1990s, when there were a number of variants on offer including three- and five-door shapes and even open-top convertibles.
So far this year (as of July VFACTS) Suzuki Australia has sold 1326 examples of the locally badged Grand Vitara. It currently holds a 2.1 per cent market share, going up against rivals such as the Mazda CX-5 (12,901) and Toyota RAV4 (10,654).
Stay tuned for more details on this and plenty of other unveilings from the Paris Show. It all kicks off on October 2.