There's been a lot of speculation and interest lately surrounding the upcoming 2014 VF Commodore-derived performance HSV models. While an official announcement is yet to be made, it seems the new models will adopt a 'Gen-F' naming structure.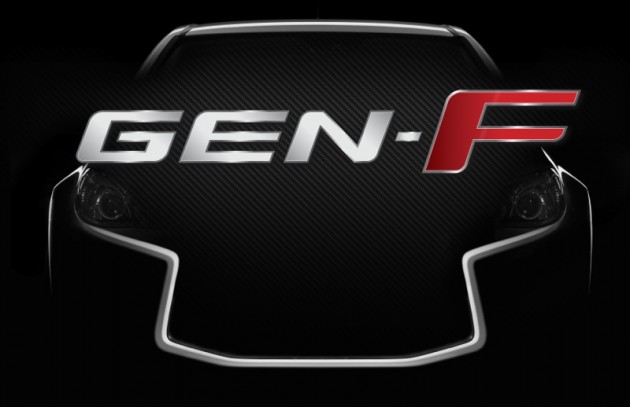 Completely different to the current 'E-Series' naming, Gen-F has been implemented due to the obvious complications that would have otherwise surfaced if the company were to name it the 'F-Series' – with Ford's F-Series trucks and utes.
Despite the shift away from 'X'-Series names, fans and consumers are likely to relate to Gen-F. With the 'Gen' prefix already familiar among fans with the evolution of Gen series engines, while the F of course comes from the new VF Commodore model designation.
Speaking in a recent CarAdvice report, Tim Jackson, HSV director of sales and marketing, said there was always going to be an issue with naming it the F-Series or the F1. Jackson also said the name was developed with three key principles in mind; reference to the VF, new generation language, and simplistic.
So what sort of engine can we expect? As previously reported, there's some strong indications circulating about suggesting the new models could adopt the Chevrolet LSA 6.2-litre supercharged V8. Although it is yet to be confirmed, HSV is likely to adopt a supercharged unit to help give the cars a competitive edge over the Ford FPV V8 models, which are supercharged.
It's too early to report any concrete power figures, however, with the FPV GT offering 335kW, the new 2014 HSV GTS is expected to trump that by quite a margin. Will it reach 400kW? We contacted Damon Paull of HSV Australia to try and find out further details. We will update the story if we hear more.
The new models are set to hit showrooms in June this year.