Ruf Automobile has lifted the covers on its latest tuning program for the Porsche Boxster and Cayman. Called the Ruf 3800S, the program gives the car more power than a 911 Carrera S.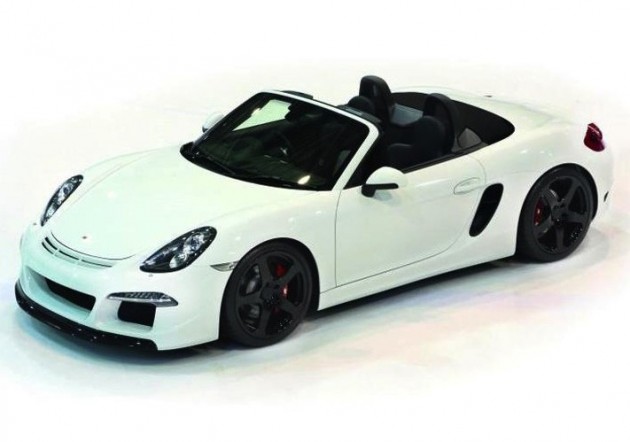 Starting with the engine. In the Boxster, factory power comes from a 3.4-litre flat six. Ruf has fit a stonking 3.8-litre unit into the entry-level model, boasting 309kW of power and 450Nm of torque. All of that grunt is sent through a seven-speed dual-clutch transmission and into the rear wheels.
Although specific acceleration figures haven't been mentioned, considering the standard Boxster S is able to cover 0-100km/h in around 4.7 seconds, it would be safe to assume the 3800S could do it in low-4.0 seconds.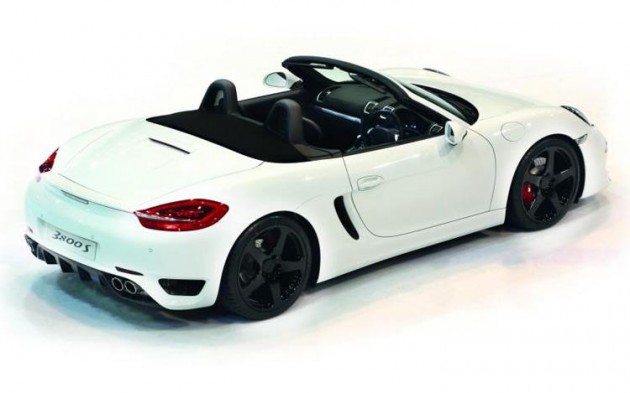 As usual, Ruf doesn't leave modifications at the engine compartment. The exterior is dressed up very tastefully, incorporating a distinct black and white theme.
There's a carbon fibre rear diffuser, quad-outlet exhausts, new front and rear bumper bars with black vents and details, and a set of Ruf black alloy wheels.
Inside can also be trimmed to match, with a two-tone colour scheme, custom bucket seats, a bespoke Ruf steering wheel, and a Ruf instrument cluster.
There's just something about Ruf vehicles that just ooze appeal. They are never overdone and always offer the kind of mods that you actually want. It's certainly no different with the 3800S.