These are the first official images of the new 2013 Porsche Cayman. As expected, the new model showcases a similar design theme as the new Boxster and the new 991 911.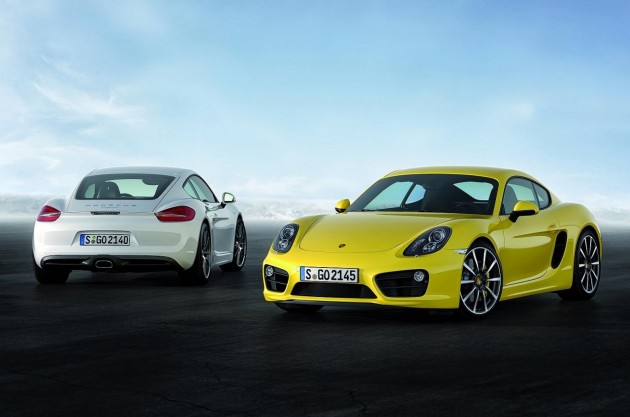 Featuring a sharper headlight design and a lower, more aggressive front bumper bar, the 2013 Cayman looks smarter and more grown up. It also seems to have developed more prominent contours, such as higher rising and more curvy front guards giving it a solid stance.
At the back it's a similar story, with heavily defined edges, new taillights, and Porsche's now-traditional panel line that runs the width of the car. The line also forms part of the rear spoiler, a bit like the new 911. You have to agree, it's a very well-proportioned and sleek-looking sports car.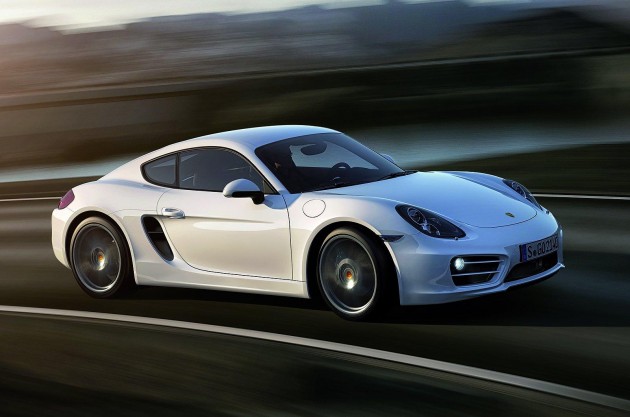 Official details on the engine lineup are expected to be announced very soon. In the meantime, it is likely the new model will receive a similar update as the new Boxster. Power options are set to range from an entry-level 2.7-litre flat six with around 195kW, to a Cayman 'S' 3.4-litre flat six with around 245kW.
We'll keep you updated with the official specs the moment they are announced. An Australian introduction will take place later in 2013.
UPDATE:
The 2013 Porsche Cayman is powered by a 2.7-litre flat six producing 202kW, while the Cayman S receives a 3.4-litre flat six producing 239kW. The 2.7 manages 0-100km/h in 5.4 seconds, with the 3.4 cracking it in just 4.7 seconds.
Overall, the new model has grown in size compared with the outgoing model. It's now 33mm longer but it's also 9mm lower, providing a lower and more purposeful looking stance. Despite the growth, weight is down by up to 30kg.
In Australia the new model will hit showrooms in April. Prices are as follows:
2013 Porsche Cayman manual – $115,500 (up $400)
2012 Porsche Cayman PDK dual-clutch auto – $120,800
2013 Porsche Cayman S manual – $150,400 (up $2900)
2013 Porsche Cayman S PDK dual-clutch auto – $155,700