Lexus has released a teaser image of the upcoming 2013 Lexus ES ahead of its 2012 New York International Auto Show debut next month. In related news, the new ES has been spotted in full in China.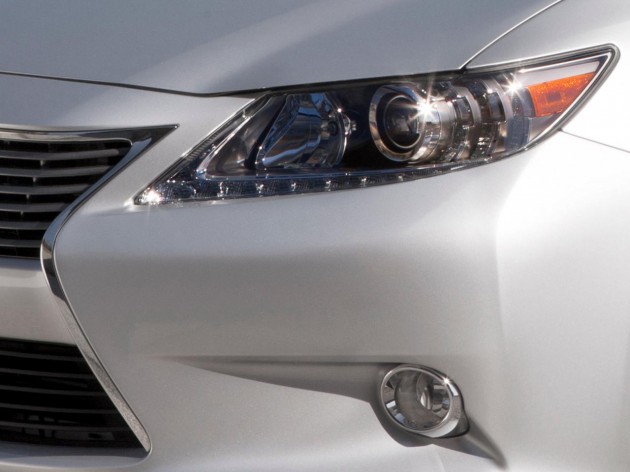 Unfortunately, Lexus is a little too late releasing a teaser shot of the new ES, as a Chinese car site xcar.com.ch has already spotted the model in full trim and detail. The car was seen at a shipping yard along side the new 2012 Lexus GS.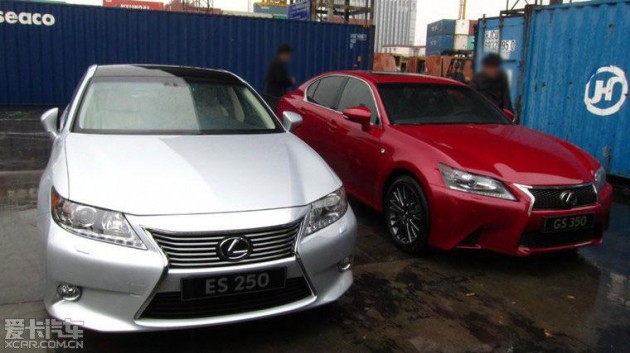 As you can see in the teaser image and the scoop images, the new ES will showcase Lexus's new spindle front grille design which is being implemented on all new Lexus models. It features a distinct chrome outline on the ES, surrounding a horizontal grille layout, matching chrome highlighted headlights with LEDs.
The 2013 Lexus ES is based on the new Toyota Camry, with a redesigned interior, including a new dash layout and added luxury features. The exterior is also completely different to the Camry, with new panels and more elegant and up market lights and trimmings.
The Camry 2.5-litre four-cylinder is set to be replaced with a more potent 2.5-litre V6 unit, possibly producing around 206kW of power and 253Nm of torque. A 3.5-litre V6 with 228kW, borrowed from the IS 350, is also expected to make its way into a flagship 'ES 350' variant.