If you're after a vehicle that provides wind-in-your-hair driving, and 895kW of force, look no further than the 2013 Hennessey Venom GT Spyder. The company has just released details on the new drop-top version of the awesomely brutal Venom GT.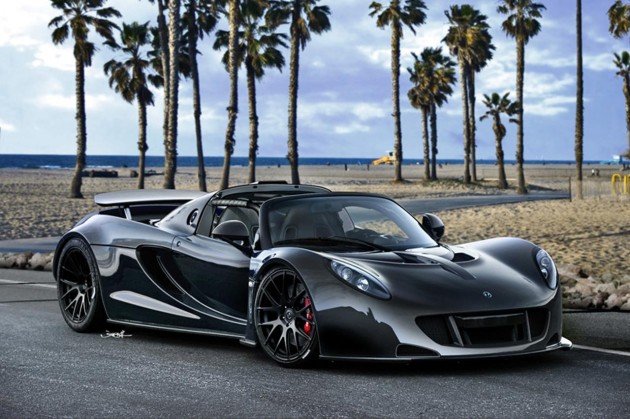 Featuring a 6.2-litre twin-turbo V8 engine, which produces a whopping 895kW of power, the Venom GT Spyder will be one of the most powerful hard top convertibles around when it hits the market next year. Hennessey CEO Don Goldman explains,
"With the hardtop in place, the Venom GT offers a very visceral, raw, driving experience. With the hardtop removed, the wind and the growl of the twin turbo V8 will offer our clients an even greater driving sensation."
Acceleration figures haven't been mentioned, but with a kerb weight of around 1200kg, the power-to-weight ratio is simply insane.
Hennessey plans to build just five of either the 2013 Hennessey Venom GT Spyder or Coupe versions, depending on the customer's requirements, with prices starting at US$950,000 for the Coupe and US$1.1 million for the drop-top.
Deliveries will kick off halfway through next year