Ferrari has released a teaser image of its 2013 F1 car which it plans to unveil on February 1. Not much has been revealed at this stage, however, a number of discussion-prompting elements are likely.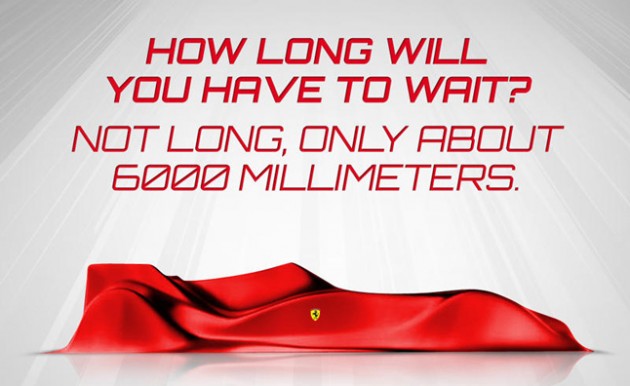 There's been a lot of heat circulating around the politics of F1 over the past couple of years, with new restrictions being implemented left, right, and centre. Environmental concerns are also steering the direction of the sport to some degree, with teams already adopting hybrid KERS electric assistance technologies.
Ferrari is set to introduce a number of cost-cutting measures with the new F1 car, falling in line with the FIA's wishes for all teams to reduce their costs.
Minimum weight limits are also being increased for the 2013 season, and will again rise for 2014, while the use of adjustable aerodynamic functions on all cars – the Drag Reduction System (DRS) – will now be limited to certain areas of each circuit.
As we know, the 2013 season will be the last for the current 2.4-litre V8 engine layout, making way for a new 1.6-litre turbocharged V6 layout for 2014.
It will be interesting to see how Ferrari, and other teams, adjust to the new regulations.