BMW Australia has announced the updated 2013 BMW Z4 roadster, with added value and some price cuts, and special new option packages. An eight-speed auto also now comes as standard on the sDrive20i and sDrive28i.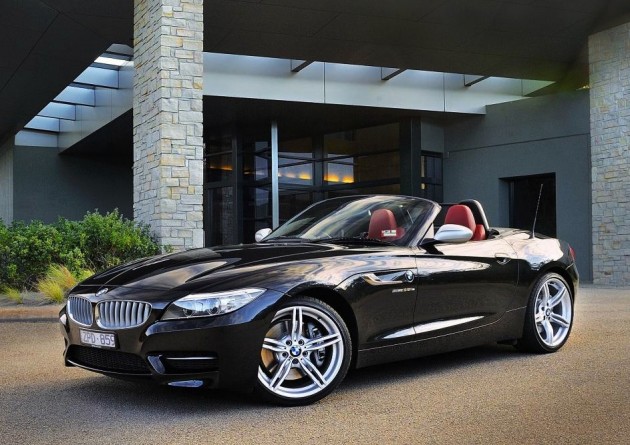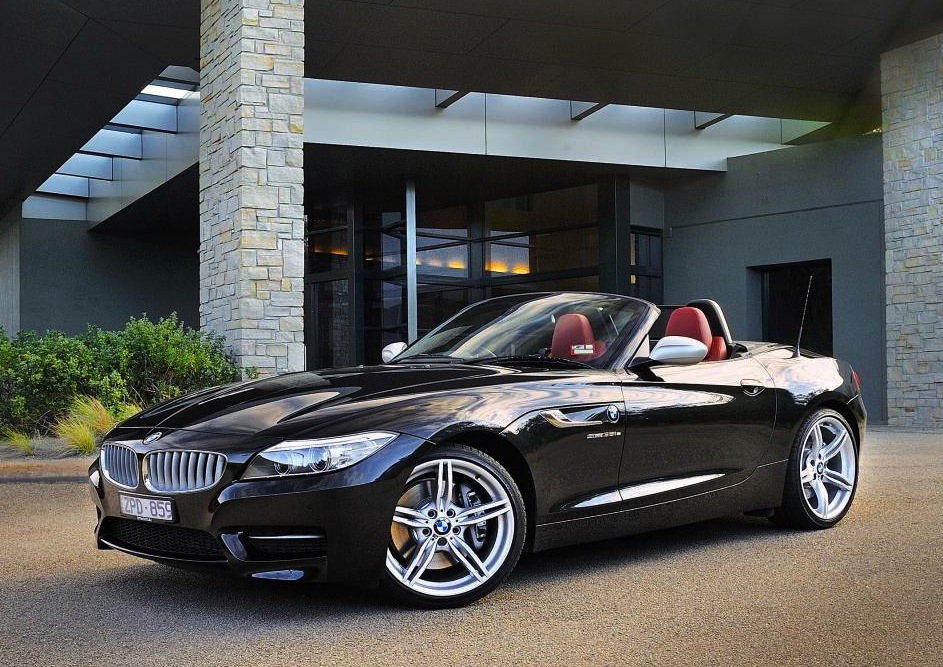 Looking at the update it's hard to spot the changes, mainly because there aren't many. The headlights now feature LED rings and standard bi-xenon globes, with new metal inserts above the lights, integrated indicators, and some added chrome.
Inside, there's a new high gloss black trim for the dash, with the new option of Fineline Anthracite wood inlays for the doors and centre console.
All engine options remain unchanged, with the sDrive20i starting out the range powered by a 2.0-litre turbo four-cylinder with 135kW and 270Nm. It's able to accelerate from 0-100km/h in 6.9 seconds, and offers a fuel economy rating of 6.8L/100km.
Stepping up a rung is the sDrive28i. It features a 180kW/350Nm version of the '20i' engine, and is capable of 0-100km/h in 5.5 seconds. Interestingly, the fuel economy remains the same as the 20i, at 6.8L/100km on the combined cycle.
Sitting at the top end, there's the sDrive35is. It's powered by a 3.0-litre turbo inline six producing 250kW and 450Nm. Understandably, it's easily the quickest variant, capable of 0-100km/h in just 4.8 seconds. It also offers a reasonable fuel economy rating of 9.0L/100km.
As for the boosted value, all Z4s now come with 'Professional Navigation' interface with an 8.8-inch colour display. It offers 3D maps, DVD playback, bird's eye view parking assist, internet, and all of the usual media and climate functions.
For those wanting a bit of exclusivity, BMW is now offering a number of option packages. These include the Design Pure Balance, Design Pure Traction, and the M Sport package.
Each option pack comes with unique trimming, while the M Sport adds some mechanical feats such as sports suspension, Star-spoke 18-inch alloy wheels, and a full aero kit for the exterior.
Prices for the updated range is as follows (excluding on-road costs):
2013 BMW Z4 sDrive20i – $79,900 ($2400 increase)
2013 BMW Z4 sDrive28i – $89,900 ($100 decrease)
2013 BMW Z4 sDrive35is – $119,545 ($450 decrease)
Design Pure Balance option pack
Z4 sDrive20i – $3500
Z4 sDrive28i – $2600
Z4 sDrive35is – $2600
Design Pure Traction option pack
Z4 sDrive20i – $2000
Z4 sDrive28i – $1100
Z4 sDrive35is – $1100
M Sport package
Z4 sDrive20i – $4900
Z4 sDrive28i – $2900
Z4 sDrive35is – standard