Tesla's founder Elon Musk is back in the headlines. But this time it's not for a car. It's about the upcoming Hyperloop train system.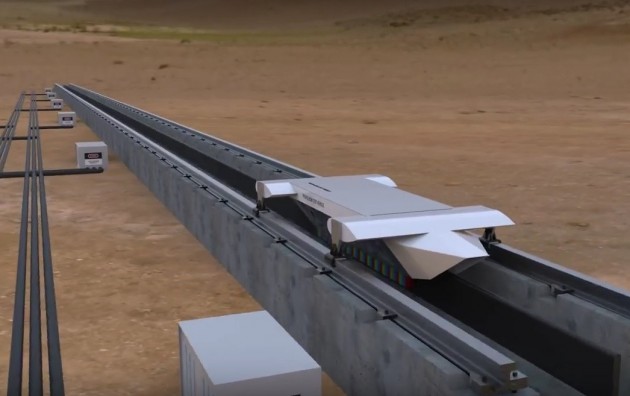 For those of you unaware of the Hyperloop concept, Musk himself describes it as a "cross between a Concorde jet, a railgun and an air hockey table".
The concept takes a partially vacuum-sealed steel tube, with pods that glide over a thin layer of air at incredibly high speeds. Thanks to the elimination of virtually all air resistance and friction, the transport pods are set to reach speeds between 962km/h and 1220km/h – about the speed of sound.
The initial plan is to link Los Angeles and San Francisco. This 570km journey would theoretically take 35 minutes, thus revolutionising high-speed public transport. In 2012 engineers from both Tesla and Space X began working on the project, until in 2013 Elon Musk offered third-party contractors for further development.
Fast forward to 2015 and Hyperloop Technologies, the firm that has further developed the concept, will soon begin construction of a test track for the Hyperloop in Nevada, USA.
It won't be a fully functioning hyperloop; the main purpose will be to test the induction motors are capable of propelling the pods to speeds of 540km/h in two seconds or less. This would in turn represent speeds of up to 1220km/h with the elimination of air resistance and friction.
There is also a $150 million investment in Kings County, California, for a fully functioning 8km test track. However, this is slated to be operational in up to 31 months, so the Nevada testing facility will most likely be our first look at whether or not the concept works.
https://youtu.be/NGZKt8qFO08