When the Devel Sixteen was first shown at the 2013 Dubai Motor Show, many stratospheric performance and power claims were made, and the media was sceptical and even ridiculed it as another vapourware hypercar that will never see the light of day.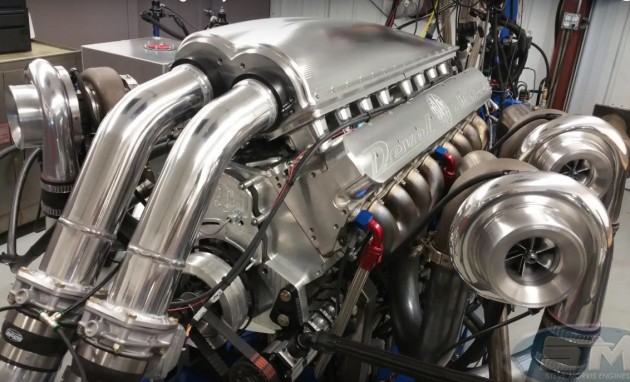 Promises of 5000hp, a 560km/h top speed, and 0-100km/h time of around 1.8 seconds were, understandably, met with cynicism.
Today, the Dubai-based company has something tangible to stuff down all our throats, courtesy of US engine developers Steve Morris Engines. Featuring a bespoke 12.3-litre V16 block (not two V8s siamesed together), the engine is force-fed by four 81mm turbochargers (running 36psi).
The finished ensemble on the engine dyno belted out 4515hp (3367kW) at 6900rpm, and 4766 Nm at 6600 rpm, making the also-16-cylinder Bugatti Veyron look hopelessly feeble and anaemic.
The figure of 5000 hp (3728kW) is attainable, according to SME, albeit with a dyno that can withstand that torture.
A tamer "daily use" function is available, running 20psi, reducing power to 2242KW at 6900 rpm and 3260Nm at 6400rpm – still savage enough to turn tyres and driveline components to liquid. The real challenge will be how to implement this force through a driveline and onto the road, but nevertheless this first step bitch-slaps the naysayers. Watch the video below to hear its soul-curdling wail.